---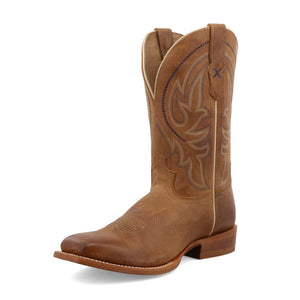 Twisted X Mens 12" Wide Square Toe Rancher Boot - Cocoa Brown MRAL031
---
Boondocks offers the most advanced performance products offered by the leading brands in the western industry at the lowest prices everyday.
Proud to be family owned and operated since 2011.
We thank you for your patronage. Temporary trade is not our wish-we seek lasting success. The safest and surest way of achieving this is, we believe, by giving you absolute satisfaction. If in any transaction with us you fail to obtain this, please do not look it over but kindly bring it to our notice. This we ask as a favor.
---
Boondocks-Memphis
1791 N Germantown Pkwy
Memphis Tn, 38016
901-379-8939
Mon - Fri, 10am - 6pm
Saturday, 10am - 6pm
Sunday, 2pm - 6pm
---
Boondocks-Somerville
107 Kay Drive 
Somerville, TN 38068
901-465-0092
Mon - Fri, 10am - 6pm
Saturday, 10am -4pm
Sunday- CLOSED